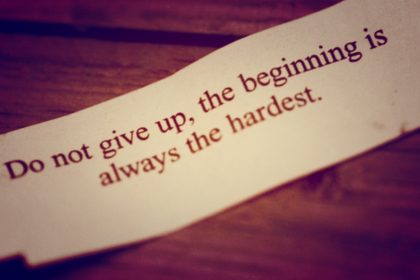 One of the most important things that you can hear when talking to photographers or videographers is that the best camera is the one you have. And this is really true, for the most part.
You see, when talking about photography or filming, the story is much more important than the quality of the footage, the pixels per square inch or anything else. As long as you have the exposure and framing right (for photo) or the story, framing and audio right (for video), you're all set.
People like stories more than anything else. More than seeing effective strategies, amazing tactics or super-exclusive-deals.
We're wired to enjoy a good tale, regardless what the topic is. Because tales and stories evoke emotion and that's what drives human kind to do pretty much anything.
Emotion is also the basis of all major decisions that anyone makes. It's not so much the data but how the data is making you feel or more precisely, how the decision using that particular data is going to make you (or you company, colleagues, clients etc) feel—happy, contempt, secure.
And when you realize that, it becomes obvious that no matter the tools you have, if you manage to evoke the right emotion, you've most certainly won.
So that's why the best computer, the best camera, the best office, the best workflow or the best data exchange system is the one you have. That doesn't mean that you shouldn't evolve as time goes by or especially, as you grow (or outgrow) your current solutions.
Because once you're very good at evoking those emotions in your customers you shouldn't stop—you should strive to get better and better. Do more, offer more.
There's a famous saying that goes: If it ain't broken, don't fix it. And good things come to those who wait.
But I say: The horse and carriage were not broken, but if no-one would've invented the car, we'd still be in the early industrial age.
And if "good things come to those who wait" were true, where on Earth would we be today? Still waiting for electricity to help humankind evolve I believe.
Conclusion
So the moral of "the best <anything> is the one you have" is not to wait for anything better to come along, but to start doing. And once you outgrow your tools, update, upgrade and become better.
Because life is an endless cycle of good things turning into great ones—as long as you put in the work.