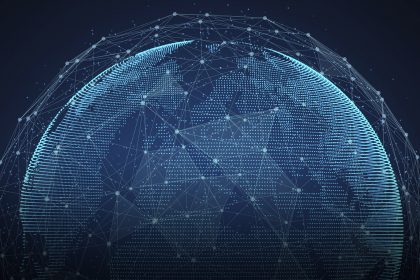 You're probably no stranger to blockchain—the distributed ledger technology originally built for cryptocurrency (Bitcoin being the most popular among them), yet what you might not be fully aware of are its capabilities and most importantly, implications. And especially when it comes to our core expertise of data exchange, we certainly pay attention.
One of the issues that we're highly interested in when it comes to data exchange is the trust that is absolutely required when dealing with sensitive data.
For example, health-related information, especially under the GDPR (more on this later), needs to be thoroughly managed and protected. With the prevalence of genetics and other personally identifiable data (PII), it's paramount that the owner of this data knows who has access to the data and from where, with the possibility to intervene upon it.
"What we're talking about when it comes to healthcare is a permission blockchain. So, there are willing parties who are opting in – those are the people or the organizations that might actually have those data repositories on behalf of a trusted consumer or patient. Every event gets tracked in the distributed ledgers and it could be added only if a certain number of parties in that distributed ledger agree to that event."
—says Shahram Ebadollahi, vice president of innovations at IBM Watson Health.
The travel industry can and will benefit from the introduction of blockchain into its technology stack. Just imagine that confirmations will be instant, but without the errors that might occur today, due to network delays, potential "unread notifications" or simply due to human error. Not to mention dealing with availability in a blockchain-powered system won't even be an issue. Sure, this will create a lot of issues for legacy systems but in the end, everyone must adapt or simply disappear.
Other industry that absolutely needs to implement blockchain is insurance. With so many contracts, claims and calculations made literally every second, it's a miracle that this industry still works without any major hustle. As one insurance expert puts it, "the days of traditional insurance companies are coming to and end and the rise of new insurance models will continue to become more and more popular as consumers slowly realise that they should hold more power in the services and products that they buy into."
Many, if not all large consulting companies are already advising their clients to take a very good look at emerging technologies, such as the blockchain in order to avoid being left in the dust. For example, McKinsey& Company sent out a memo to their insurance clients regarding the blockchain. One particular segment caught my attention:
"Individual insurance companies should start with a holistic understanding of customer engagement needs and their own pain points to assess where the most promising blockchain use cases exist. As an innovative technology, blockchain presents a threat for incumbents in the form of innovative business models and/or cost advantages. But, there is a range of options to counteract this threat by adopting the way of working of start-ups, partnering with, or acquiring them. Key to shaping the future of the blockchain insurance ecosystem is getting involved in partnerships and industry activities early on."
When it comes to the industry as a whole, the jury is still out, but many insurance companies have already started doing what seems now inevitable: embracing cutting edge technology. And with the ever-approaching GDPR-deadline, all companies that deal with data belonging to EU citizens, regardless of their industry, have to pay a much thorough and closer look to how they want to survive in this new environment.
As a matter of fact, at Gloobus we're preparing a GDPR-checklist for our clients and collaborators that will go out in the coming weeks. If you want to obtain it, drop me a line (or contact our office directly) and I'll make sure you get it the day we launch it.